Military Grade Jerry Cans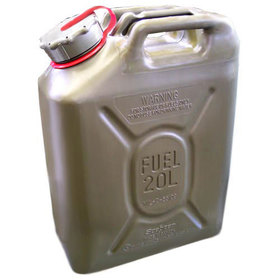 Sharie and I found a great source for Military Grade Jerry Cans in Canada. The folks at DS TACTICAL provide competitive pricing, friendly customer service, and fast shipping.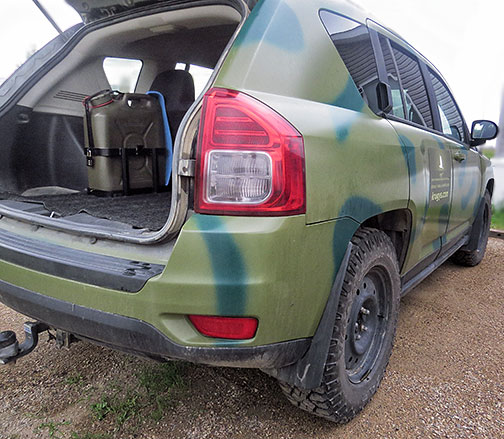 We mounted the new Scepter 20 Litre Jerry Can in our Jeep, using the readily available "Smittybilt 2798 Jerry Gas Can Holder". I bent the top locking strap slightly at the V-shape near the cap. This resulted in a perfect fit—when the padlock is in place.

We have wide temperature swings during summers in Canada. I fill the can with only about 18 litres. Next I place it against a wall and force out as much air as possible with my knee; the cap is quickly tightened using the Scepter wrench (below). This provides expansion room on hot days—eliminating undue stress on the container.

The photo above was taken on a cool morning. Note how the side of the Jerry Can is concave. Scepter military grade cans are so tough this may be unnecessary; but we like the extra margin of safety and peace of mind.