Camouflage Jeeps, painted by Maaco CANADA'S BODYSHOP

Journeyman painter, Jerrid Krahenbil and the team at Maaco's Regina branch painted both of our Jeeps.

When approaching wildlife, a camouflaged vehicle is just as important as good quality camouflage clothing. Wildlife has good reason to be frightened of motor vehicles and humans! Camouflage doesn't evoke the same response.

Jerrid's bold patterns have proven to be more effective than detailed "busy patterns". Detailed patterns often end up looking solid when viewed from a distance.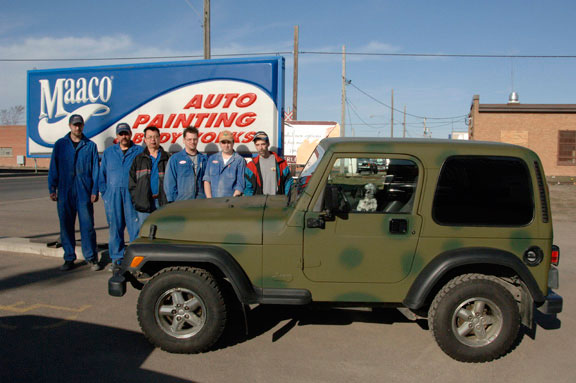 Our 2001 Jeep TJ after Maaco Regina's magic! We've driven this Jeep among wild horses and they continued grazing calmly!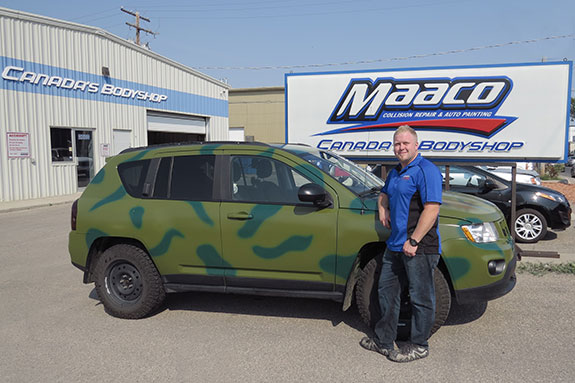 Justin Wallington, Assistant Manager, Customer Service 2330 7th Avenue, Regina, Saskatchewan (306) 565-2650